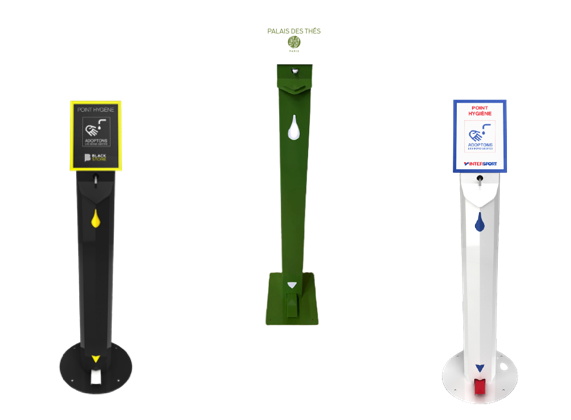 A terminal ? Yes, but personalized !
A product that we would surely have preferred never to know about but which is nonetheless omnipresent in 2021, the hydroalcoholic gel terminal.
We were able to react quickly to offer you terminals from May 2020 so that you could fight this virus in your own way.
One year later, the situation has unfortunately not yet returned to normal and it is high time to think big to continue the fight and prepare for better days!
So, you too, can customise your bollards so that they become a communication tool visible to all as well as a health protection tool!
Don't wait any longer and send us your design ideas!
*For a minimum of 50 units